Melinda Mier- Buyer
I really cannot say enough great things about my experience with Suzanne Barber. I got ahold of her through an inquiry about a house I found on Zillow. She reached out to me and from day one she was incredibly helpful with my home buying needs. I was trying to purchase a home from across the country and Suzanne immediately understood the tight schedule and need I was in. She set up a facetime walkthrough for the very next morning, showed me the house, was very transparent on the condition, the smells, the location. She even went as far as continuing the facetime to drive me around the town, showing me the area's I was interested in such as the coast, the schools, shopping areas. Buying a house these day's is fast, they go quick. I put an offer on the house within hours and throughout the night I increased my offer and Suzanne made the change first thing in the morning. Everything was electronic, easy to read and sign and when I didn't understand something, she would either explain it or have the mortgage office reach out to me. Her communication is stellar, even on a personal level. There were times where my nerves got the best of me and she really was there to listen and offered advice when needed. I have purchased many homes throughout my life and this was the farthest away and you would think the hardest to buy, yet it was the easiest process ever! Even the closing was quick and painless. Overall I would give Suzanne high marks on everything she did during the purchase of our new home, responsiveness, knowledge, details, communication, trustworthiness, care...etc! If you want a no nonsense realtor, go with Suzanne, she gets the job done!
Carolyn Williams- Seller
We have worked with numerous Realtors over the years and Suzanne has by far, excelled above them all. She has been professional, courteous, knowledgeable and well informed from the first visit. She sold our property in record time and kept us informed all the way through the process. We will definitely use her for our next purchase and highly recommend her! She's the best.
Jeannie Knight- Buyer
What a great experience purchasing a beach home.... When Suzanne at the The Nesting group started helping us the process went so smooth. She found the perfect second home for our family!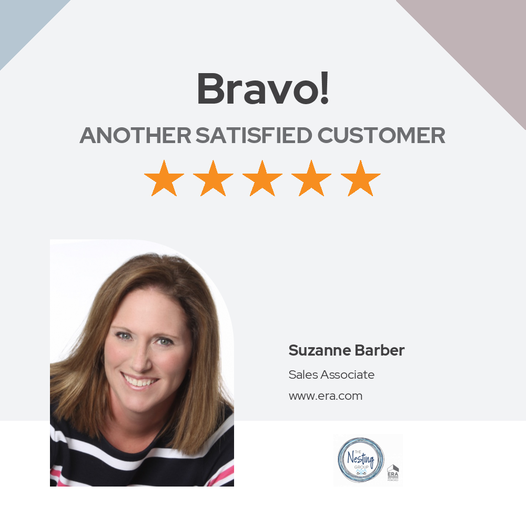 Joab Auterio-Relocating Buyer
Suzanne went above and beyond helping my family with the purchase of our new home. She is local and very knowledgeable of the surrounding areas as well as communities that best fit our needs. We will continue to call on Suzanne for all real estate transactions going forward. It was a great experience from start to finish.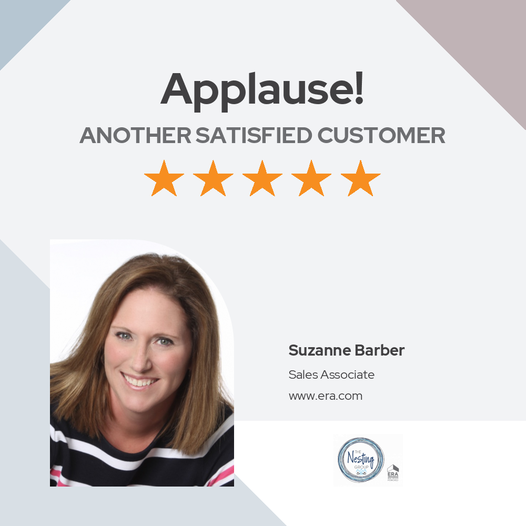 Timothy Wisen- First Time Home Buyer
Suzanne was a wonderful agent! She helped us find and purchase our first home. She went above and beyond to make sure we had everything we needed and helped us through the process quickly and efficiently! I couldn't have asked for a better agent!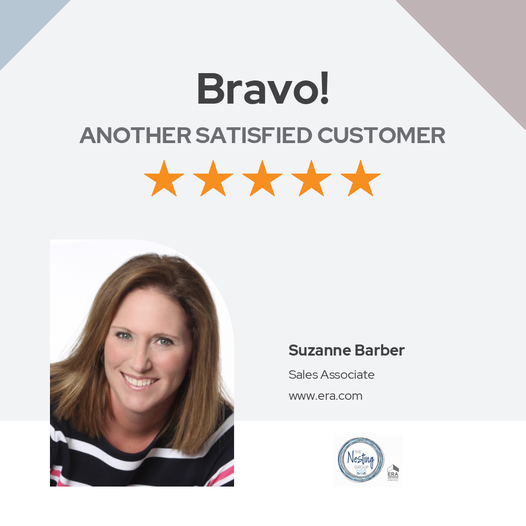 Matthew Baker- First Time Home Buyer
Suzanne was fabulous from start to finish. We connected with a simple question on Zillow around January - we weren't quite ready to buy yet, but she provided all the information we needed to start our search and was ready to jump in whenever we were. A few weeks later, she had connected us with our awesome lender and already set up an automated email showing us houses in the area we were interested in so we could get a feel for comps. During this research time, she was flexible and communicative, always ready to promptly answer questions about specific properties or the home-buying process in general. She never seemed pushed for time and patiently answered all our questions and concerns, and even helped walk us through and prepare for the upcoming process. When we were ready to tour and make offers, she accomodated our tight travel schedule and was a pleasure in person as well! During the offering/negotiating/closing process, she remained cheerful, practical, patient, and proactive as issues came up (as they do in any home purchase!). We could not have asked for a better experience, and hope to work with her again when it is time to sell our house.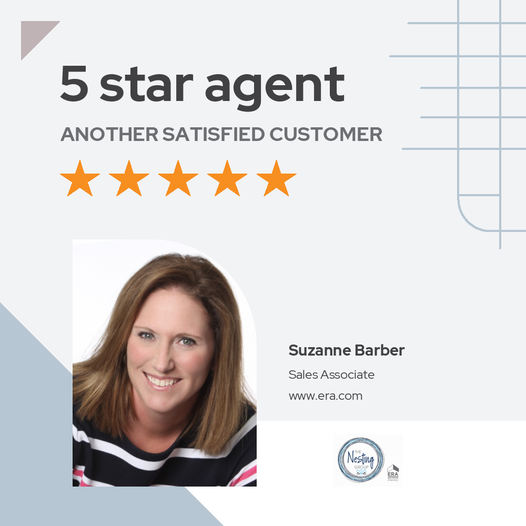 Mark Lindsay- Buyer
Suzanne went above and beyond to help me find the perfect house
Sarah Layton- Buyer
My husband and I purchased our very first home. Being our very first home we were new to the process and nervous, especially due to a time crunch. Suzanne was so attentive, helping us through each step. She was always available when I had a question to chat. She made an otherwise stressful process as comfortable as possible, and I will be using her services in the future
Zarina Flemming- Investor
Suzanne is the absolute best! She made buying an investment property such a breeze! Being fairly new to purchasing real estate I had heard many horror stories. Suzanne went above and beyond in all aspects from first viewing the property to closing she kept in constant communication and scheduled all appointments and inspections. She is very professional and personal! She never made us feel uncomfortable and helped us every step of the way! Highly highly recommend!!!!!!!!!!!!!!
Tabitha Kohnow- First Time Home Buyer
Very professional and went above and beyond to help us get our home. Best Realtor around.
Ryan Rivera- First Time Home Buyer
I'm in the military and when my wife and I received relocation orders a few months away, we knew we wanted to purchase a house before we moved. Suzanne was amazing and worked tirelessly to help us find, and then get our offer accepted for our new home. We could not be more thankful for the effort Suzanne put into helping us navigate the purchase of our first home. I really can't say enough about how great she made our experience. Thank you Suzanne!
Emily Bennetch- Seller
Suzanne is wonderful to work with. She helped us to purchase a home in Jacksonville, NC. The process was so smooth and easy, that we asked her to sell the home for us when we moved. While purchasing and selling, Suzanne was very responsive and answered all our questions right away. She was very knowledgeable and we trusted all her advice and recommendations. If I ever were to return to the area, we would definitely ask her to be our Realtor again. Suzanne is is very down-to-earth, and friendly, but also professional.
Benjamin Bennetch- Seller
Suzanne was great! It made our move smoother knowing we did not have to stress about selling our house because she had it all under control. Would highly recommend her to anyone, and would seek her out if we ever end up back in the area. Truly a professional with great connections.
Peyton Crain- First Time Home Buyer
She made buying and building a home across the country stress-free! She was extremely helpful and took care of all of our needs. I would highly recommend Suzanne!!
Kali Vanderpool- First Time Home Buyer
Suzanne was fabulous to work with. She answered all of our questions, organized, and helped finding a home a fun and easy task. We appreciated every thing she did for us.
McKenzie Baker- First Time Home Buyer
Suzanne was a joy to work with, from reaching out based on a Zillow listing all the way through actually handing over the keys. She was patient, flexible, and communicative with our questions and fact-finding phase and ready to accommodate our very limited schedule to actually house hunt. She provided excellent insight into the current market and helped provide context through her experience and comps in the area and a recommendation to work with a fabulous lender. Through the offering/negotiating/closing process, she remained cheerful, practical, patient, and proactive as issues and concerns came up (as they do in any home-buying process). We could not have asked for a better experience and hope to work with her again when it is time to sell our house.
Mike Crowley- Relocating Buyer
Suzanne is a very dedicated realtor. She helped us every step of the way. Always made herself available to us. I highly recommend her for all your real estate needs
Stephanie Milord-Buyer/Seller
Suzanne and Jenn are Fantastic agents that provided clarity and education in the selling and buying process. Will only use them again and again.
Roseann Moore- Buyer
She did a wonderful job for us. She is very knowledgeable. Would recommend her to everyone. She knew what were looking for (house & property), she found our dream home.